Lauf-Veranstaltungen in Florida
Sie laufen gerne und wollen auch im Urlaub Ihrer Leidenschaft nachgehen? Ein Trainingslauf unter Palmen ist zwar schön, Sie würden aber auch gerne einmal bei einer richtigen Lauf-Wettbewerb im Sunshine-State teilnehmen?
Kein Problem: In Florida werden mehr Lauf-Veranstaltungen angeboten, als man auf im Hinblick auf die meist tropischen Temperaturen vielleicht erwarten würde.
Vom Ironman Florida Triathlon in Panama City über den Walt Disney World Marathon in Orlando bis hin zum 5 Km Walking beim Komen Florida Suncoast Race for the Cure in St.Petersburg ist für jeden etwas dabei.
Eine gute Übersicht über die einzelnen Wettbewerbe bietet die Internet-Plattform Running in the USA. Hier kann vorgegeben werden, in welchem Staat der USA man laufen möchte, in welchem Zeitraum der Lauf stattfinden soll und welche Art von Lauf gesucht wird (Marathon, Halbmarathon, Triathlon etc.).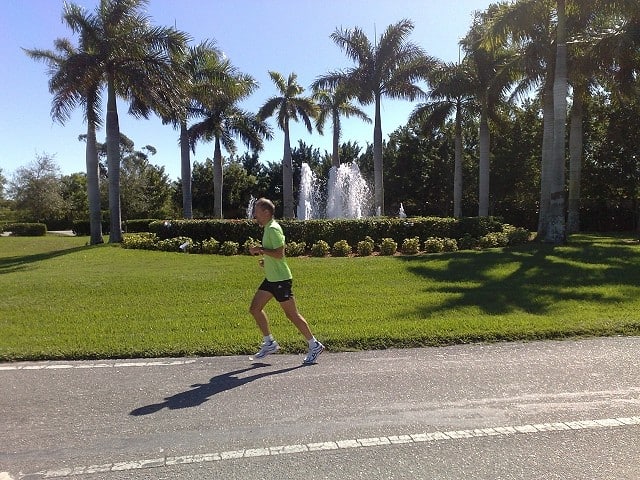 Wer den Florida-Urlaub für den Kauf neuer Laufschuhe nutzen möchte für den bieten sich unzählige Möglichkeiten:
Neben den speziellen Shops der bekannten Marken wie Nike, Adidas und Reebok, die man in fast allen Malls und Outlets findet, gibt es auch viele diverse Geschäfte die Modelle verschiedener Marken anbieten oder sich gar speziell auf das Laufen bzw. den Ausdauersport spezialisiert haben.
Fit2Run (Sportfachgeschäft mit Filialen in vielen Städten Floridas)
Feet First (Spezialisiert auf Ausdauersport mit Shops in St.Petersburg & Tampa)